About us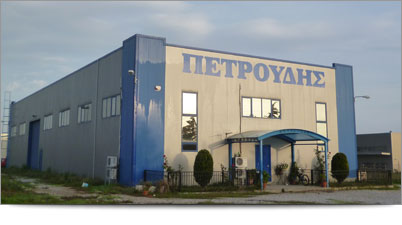 Our company, V. Petroudis, was founded in 1977 from Vlasis Petroudis in the city of Thessaloniki. In 1978 we relocated to Kabalari where we remained for several years. In 2007 we inducted into our new, contemporary, owned facilities that are located at the 17th Km of the old highway Thssaloniki-Kavala and have an area of 1300 m2.
In our new facilities takes place the production process and our company's managing offices as well as an exhibition of our products.
Since 1977 our company specialized in the elevator department. Initially we began with mechanical elevators and soon, also produced hydraulic elevators as well as elevator parts and accessories.
Our goal is the best and fastest assistance to our clients in addition to the best quality products. Every elevator defers according to the client and his needs, thus our company studies and implements even the most demanding cases in a short time frame and with the appropriate certifications for our products.